UN certificates 1.9Y our canisters
UN CERTIFICATES 1.9Y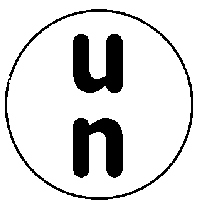 Certificates on packaging for hazardous materials-UN Certificate-and the right for marking by this sign can be obtained by packs for the packaging and transport of dangerous goods, which complying with special requirements.
Canisters produced by our company are made in 100% from HDPE, successfully passed all required tests and endurance-qualitative tests and they received UN certified 1.9Y. This certificate entitles us to mark canisters by UN code and allow the packing and transportation of materials dangerous with a density no greater than 1.9 g / cm3 in the second and third group of packing.
For further information, please contact our specialists:
Adrian Futro mobile. +48 504 185 868; e-mail: futroadrian@polchem.pl

Radosław Jasiak mobile. +48 504 091 502; e-mail: jasiak@polchem.pl


Additionally we remind about the possibility of labeling canisters with the use of IML robot. IML labels are made of a special HDPE film and are joined to the canister during its manufacture. Such label is permanently complex with the canister wall and is practically irremovable and very aesthetic.